Booking Gallery
Available as Framed Prints, Photos, Wall Art and Gift Items
Choose from 2 pictures in our Booking collection for your Wall Art or Photo Gift. Popular choices include Framed Prints, Canvas Prints, Posters and Jigsaw Puzzles. All professionally made for quick delivery.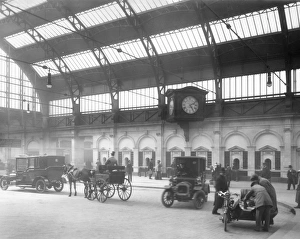 Featured Print
Birmingham Snow Hill booking hall concourse, 1912
Between 1906 and 1912 the GWR took about re-designing and re-constructing the station. When it was completed it was a vision of Edwardian elegance. This image shows the station once completed.
© STEAM Picture Library 2007 - All Rights Reserved
Booking, Station