Cilgerran Gallery
Available as Framed Prints, Photos, Wall Art and Gift Items
Choose from 2 pictures in our Cilgerran collection for your Wall Art or Photo Gift. Popular choices include Framed Prints, Canvas Prints, Posters and Jigsaw Puzzles. All professionally made for quick delivery.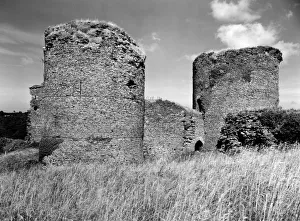 Featured Print
Cilgerran Castle, Pembrokeshire, September 1937
A GWR Publicity view of the huge round towers at Cilgerran Castle, Pembrokeshire, Wales, in September 1937. The fortress ruins at Cilgerran date back to the 13th century and loom over the Teifi Gorge.
© STEAM Museum of the GWR
1930s, Autumn, Castle, Cilgerran, Cilgerran Castle, Fortress, Pembrokeshire, Ruins, September 1937, Summer, Tower, Wales