Garage Gallery
Available as Framed Prints, Photos, Wall Art and Gift Items
Choose from 2 pictures in our Garage collection for your Wall Art or Photo Gift. Popular choices include Framed Prints, Canvas Prints, Posters and Jigsaw Puzzles. All professionally made for quick delivery.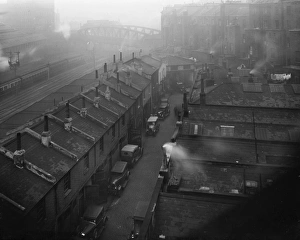 Featured Print
Bishop's Road (Bishop's Mews), Paddington, 1929
The Great Western Railway acquired this property, containing garages, prior to development in 1930. The street was eventually demolished to make way for the new parcels depot development.

Bishop's Road Bridge can be seen crossing the track in the distance.
© STEAM Picture Library 2007 - All Rights Reserved
Bishop, Bridge, Garage, Paddington, Street