Home > Images Dated > 2018 > April > 26 Apr 2018


Pictures Dated 26th April 2018
Choose from 1 pictures in our Pictures Dated 26th April 2018 collection for your Wall Art or Photo Gift. Popular choices include Framed Prints, Canvas Prints, Posters and Jigsaw Puzzles. All professionally made for quick delivery.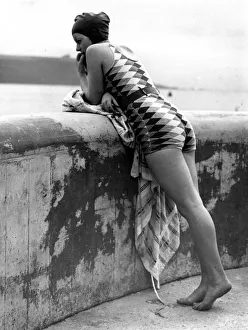 Featured 26 Apr 2018 Print
Bather, August 1931
GWR publicity image of a woman wearing a diamond patterned swimming costume and cap leaning over a wall at the seaside in August 1931.
1930s, 1931, Bathe, Bather, Beach, Fashion, Lady, Leisure, Nostalgia, Publicity, Sea, Seaside, Swimmer, Swimming, Swimming Costume, Tourism, Woman, Women